Writing your CV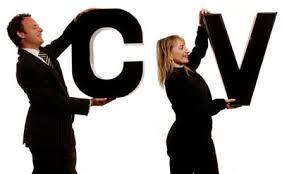 Probably the first CV was written 500 years ago. Since then things have moved slightly on, and now it's essential to have a well presented professional CV, which still many graduates get wrong. Also, a good CV is essential when looking for work, especially when there are high volumes of candidates applying for the same job. There is no model template, and each sector may require greater emphasis on certain sections of your CV, such as qualifications or work experience, educational background but in general, your CV should be neat and clear enough for a recruiter to scan and understand it quickly. Additionally, it should be easy to appraise your key skills and work experience to determine whether you're appropriate for the role.
This page will give you all the tips to make an impressive CV, just follow the simple steps. Furthermore, our agents and reps will be happy to set up career service for you and help you draft and compile your professional CV. Just get in touch and we will help.
What is a CV?
Curriculum Vitae is an outline of a person's educational and professional history, which is prepared for job applications. Another name for a CV is a résumé or autobiography. A CV is the most flexible and convenient way to apply for work. It conveys your personal details in the way that presents you in the best possible light. A CV is a marketing document in which you are marketing yourself! Your CV is "selling" your skills, abilities, qualifications and experience to employers. It can be used to make multiple applications to employers in a specific career area. For this reason, many large graduate recruiters will not accept CVs and instead use their own application form.
What you need to know when writing your CV?
Often selectors read CVs outside working hours. They may have a pile of 50 CVs from which to select five interviewees. It's evening and they would rather be in the pub with friends. If your CV is hard work to read: unclear, badly laid out and containing irrelevant information, they will just move on to the next CV. Therefore, treat the selector like a child eating a meal. Chop your CV up into easily digestible morsels (bullets, short paragraphs and note form) and give it a clear logical layout, with just the relevant information to make it easy for the selector to read. If you do this, you will have a much greater chance of interview.
An application form is designed to bring out the essential information and personal qualities that the employer requires and does not allow you to gloss over your weaker points as a CV does. In addition, the time needed to fill out these forms is seen as a reflection of your commitment to the career. There is no "one best way" to construct a CV; it is your document and can be structured as you wish within the basic framework. It can be on paper or on-line.