HUMAN RESOURSES (HR)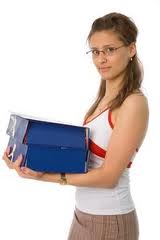 An effective HR strategy is important to all business owners and surely suitable strategy adds value to the business.
Human resource departments that employ successful strategies can achieve corporate and strategic goals, through motivating and engaging staff and building on the talent, knowledge and experience of the workforce.
Our company can provide professional advice and guidance service to managers and staff on employee relations, change management and non routine employment related issues such as work permits, probation, criminal records and more.
We can take responsibility for administration of the employment relationship for staff below professoriate level including; employment contract letters, adjustments to contracts of employment, employment references, advice on policy and employment legislation.
Our Human Resources Consultancy Team, provide a professional advice and guidance service to managers and staff on non routine employment related issues. This includes:
development and implementation of employment policies
advice on employment legislation
guidance and support for senior managers managing discipline, grievance, sickness or performance issues
organisation restructure
professorial appointments
post - 65 appointments
grading reviews
management of the promotions procedure for academic and research staff
monitoring of probation reviews and staff appraisals throughout UCL
the senior salary review process
early retirements
The team also provide information, advice and administration of a wide range of HR processes, such as:
Certificates of Sponsorship
probation
honorary/emeritus appointments
job evaluation and regradings
additional discretionary increments
Criminal Record checks
Providing highly skilled workers
Selecting and recruiting candidates for your vacancies;
Training the candiadtes to a standard;
Placing the candidates on suitable QCF/NVQ courses to further develop the candidates career development and setting up a career plan for the candidate
Running various checks and tests with the candidates before they start work to ensure suitability and efficiency at work.
Managing people
As the old saying goes, your people are your greatest asset, but this is only the case if the correct management procedures are in place to ensure they are nurtured, motivated, engaged and productive.
We provide information on how to effectively manage your staff and we cover topics such as learning and development, employee relationships, absence management, health and wellbeing, and performance management.